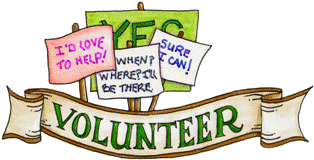 Thank you for your interest in The Vet Clinic of Palm Harbor volunteer program. Volunteering at VCPH can be a challenging and very rewarding experience. It is your commitment and dedication that makes it possible to help many animals and people every day.
TOP TEN REASONS TO VOLUNTEER
10. Help improve the quality of life for the animals
9. Cold noses and warm kisses.
8. Furry faces and wagging tails.
7. Explore career possibilities.
6. Use your talents to give back to the community.
5. Get great work experience.
4. Increase your knowledge and understanding of animal behavior.
3. Make new friends...four-legged and two-legged!!!
2. Learn new skills.
1. HAVE FUN!!