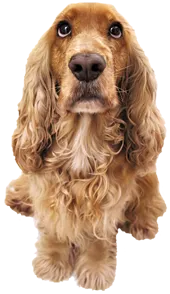 The Vet Clinic of Palm Harbor would like to take this opportunity to welcome you, your family and your furry family members to our website. As you continue to browse and explore our website, it is our hope that you will learn more about our dedication to your family and the quality veterinary care and service that we provide.
Our Foundation:
The Vet Clinic of Palm Harbor was originally named "The Vet Clinic" and was primarily a spay/neuter and vaccine clinic from 1995 to 2003.
In 2003, Dr. McGoldrick and his wife Kristine purchased the business and re-named it The Vet Clinic of Palm Harbor. The practice's new vision was to create an atmosphere of over-the-top client and patient care while providing comprehensive veterinary medicine and surgical services. Our vision starts with a strong foundation which consists of quality relationships between our team and each client we serve.
Thanks to you, we have continued to grow since 2003 and challenge ourselves everyday to be the best for you and your pets. Please take a moment and browse our website, meet our staff or stop by to see our facility. We are always delighted to receive new clients and referrals.